The Problem
For this project, our client required overhead protection for the train yard below from the spalling concrete. This bridge spans over parts of the Fraser River, as well as industrial hubs. Because of its central location, the train yard runs beneath the bridge, resulting in challenging accessibility issues if that bridge had to undergo repairs. Conventional methods are difficult due to the constant movement of the area that lies beneath. Initial options of large aerial lifts were not feasible. Scaffolding would require increased time for set up and dismantling, in addition to all the increased materials and logistics required for the job. Scaffolding in this environment is particularly dangerous as well, because of the nature of the hard to reach environment. The estimated cost for scaffolding was not a viable option for our client. Our client needed a cost effective and accessible way for spall removal, concrete repairs, and Roc-Bloc netting installation for debris containment.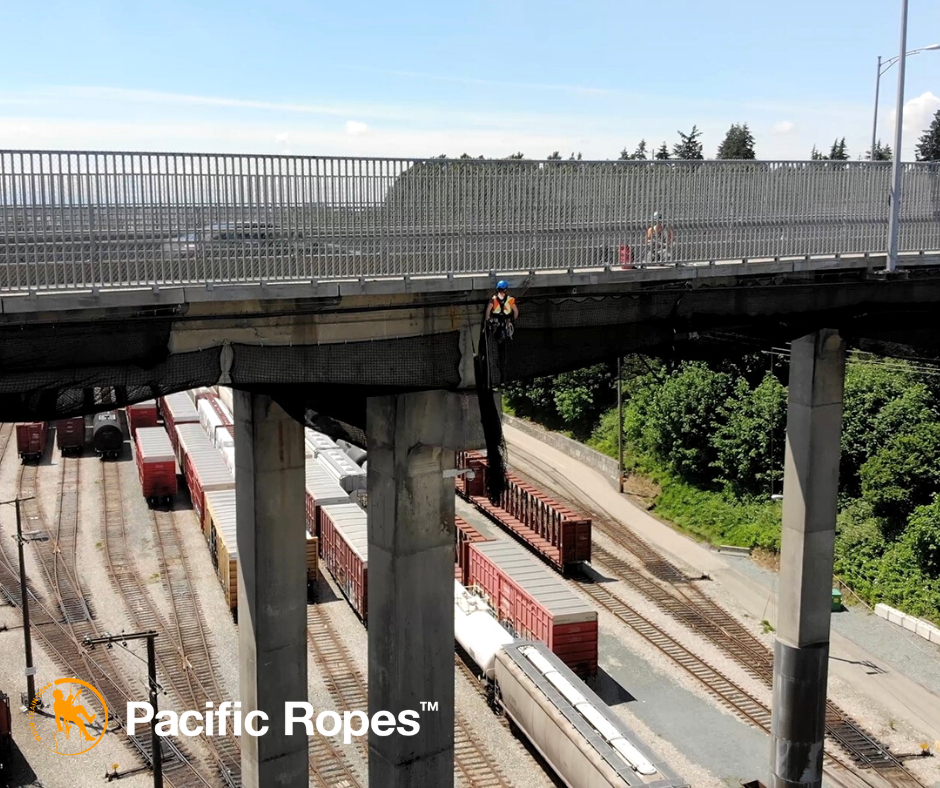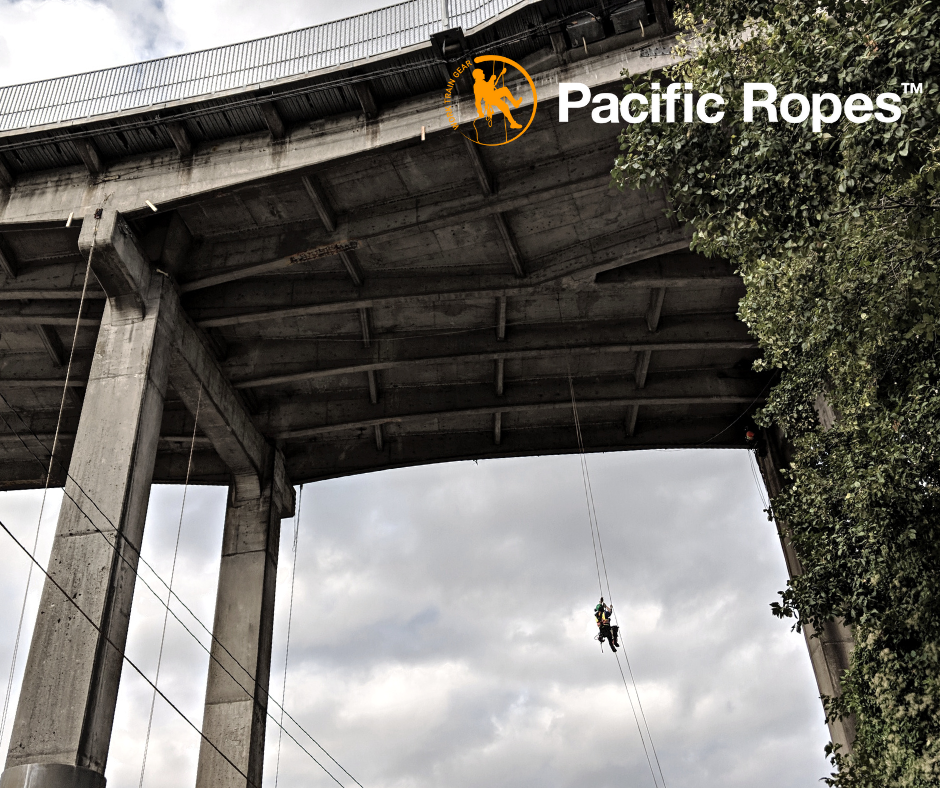 The Solution

Our team was able to incorporate several rope access systems such as aid climbing routes, ascent/descent lines, large re-anchors, and horizontal tension lines for access below the bridge deck. With the IRATA rope access system in place, our workers were able to position themselves for working at height, as well as protect themselves from any major falls while using a fall arrest system. Because of the levels of safety in place with rope access work, our clients have the added benefit of confidence in addition to efficiency. Our crews were able to use our own capstan winches with pulley systems to lift and install various components from formwork and concrete, to rebar, anchors, cables, and netting. Working with engineers who designed the netting and repairs, we performed concrete repairs which included chipping, rebar repair/replacements, forming, pouring, and finishing were all completed by using rope access.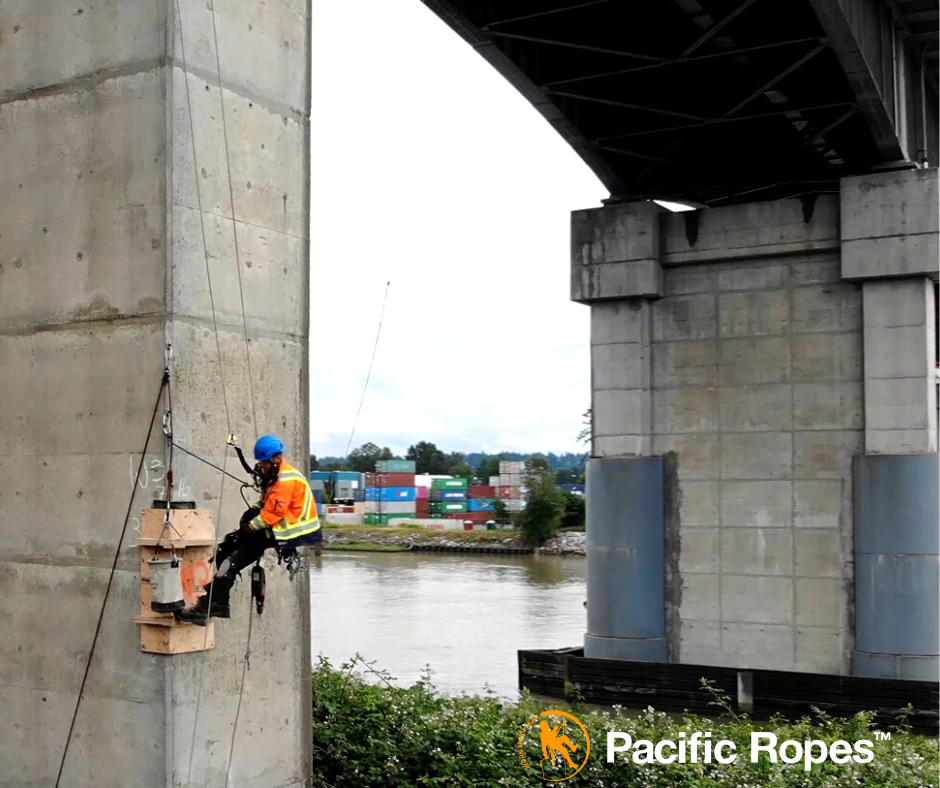 The Results
Choosing to go with Pacific Ropes saved our client an estimated 50% on this contract. Using rope access reduced the labor hours necessary for set up, dismantling, as well as accessing hard to reach areas. Conventional methods may be reliable in predictable conditions, but rope access helps to reduce the challenges and unaccounted costs that come with working at height in dynamic and challenging environments. We managed to reduce truckloads of transportation of scaffolding goods minimizing our environmental footprint, and completed the project using the safest methods for working at height, access, and rescue.



What to know more?
Fill in the form below to get our rope access services brochure!