Happy New Year!! A lot has happened in 2022 for Pacific Ropes, and having our newly renovated and large space gives us the ability to host more sessions that complement or support rope access and rescue operations!
In addition to our weekly Rope Access Training, we are offering a 5-Day Confined Space and Rescue Course, during the week of January 23-27, 2023. Read below to see what our new Confined Space Rescue Course covers!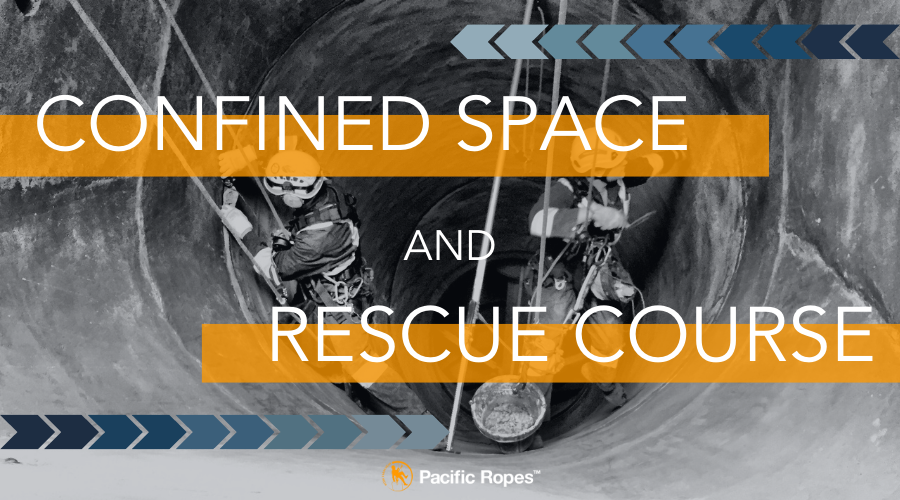 Confined Space and Rescue Course
We are proud to provide new our 5-day Confined Space and Rescue Course with special pricing for $995! This course is according to the NFPA 1006 standard, and is a comprehensive 40-hour course on high-angle rope rescue and confined space rescue. On completion of the course, you will receive a level 1 certification. The dates are January 23-27, 2023. There is a limited number of spots available, so register soon!
Topics Covered:
Safety Precautions
Knots
Regulations Overview
Rope Analysis
Equipment
Anchoring and Rigging
Safety Line Belay
Belaying a Falling Load
Patient Packaging
Tied Full-Body Harnesses
Mechanical Advantage (Simple and Compound)
Lowering Systems
Hauling Systems
Litter Rigging
Low Point Litter Raises (Pick and Pivot)
Tripod Operations
Rescue from Fall Protection
Helicopter Operations Awareness
Incident Command Overview
Priority Action Plan Development
Worksafe BC Confined Space Awareness
Elevated Rescue Scenarios
Confined Space Scenarios (Non-IDLH)
Written Test
On-Air IDLH Scenarios (SAR vs SCBA)



Wishing you a safe and happy Christmas season from us here at Pacific Ropes! Hope to see you in the New Year!