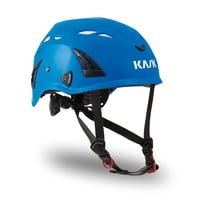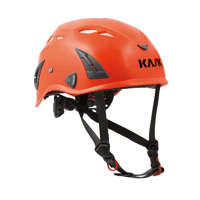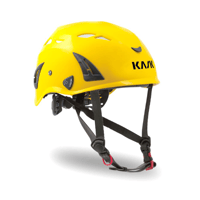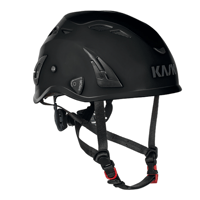 Some of our PacRopes team have recently switched to the Kask helmets and have been raving about the comfort of these helmets. They aren't heavy and don't weigh down your head during a long shift. The multiple good reviews we're receiving on site is why we're making the Kask SuperPlasma helmets the product of the month for June.
In the past we've typically seen arborists, tower riggers, rope access technicians, and rescue workers wearing Petzl or Kask type 'work at height' helmets. But with provincial regulations in place for
Safety HeadGear
, all workers at height require a hard hat with an appropriate chin strap or suitable tie off to the worker.
Worksafe BC requires workers who are working over 3m/10ft wear a hard hat with an appropriate chin strap or other effective means of retention. We've seen those hard hat 'lanyards', but hearing various reports of hard hats
still
falling off on various construction sites across BC, we tend to think those lanyards are inappropriate for the task.
The Kask Helmet has several attachment points, making it easy to don appropriate additional PPE: hearing protection, safety eye and face shields, and headlamps.
COMFORT. This is the clincher with this specific helmet. Out of all the reviews we've received one message is clear: Your head will personally thank you when working long days in these helmets. The adjustability alone makes this helmet stand out above the rest. Don't be surprised if your head sends your helmet a valentines day card...
And the helmet meets local applicable standards:
ANSI Z89.1-2014 / CSA Z94.1-2015
Notable comments from users:
"Most comfortable helmet I've worn yet"
"
I did a series of 15-hour days six at a time when I had to wear this and it kept me cool. I will buy this again when I need a replacement."
"
This is extremely adjustable and provides a perfect fit. It also takes a beating well.
"
Now, I'm just waiting for the rest of the team to bug me about replacing all our helmets with these Kask SuperHelmets...
Because this is our product of the month, purchases of the Kask Super Helmets will be 20% off! Please use the code: KASKJUNE2018. This discount can't be used in conjunction with other discounts.