The Problem

A downtown Vancouver high rise construction needed window installations done at various heights and locations. Portable cranes were not able to access the work locations due to height or challenging obstructions.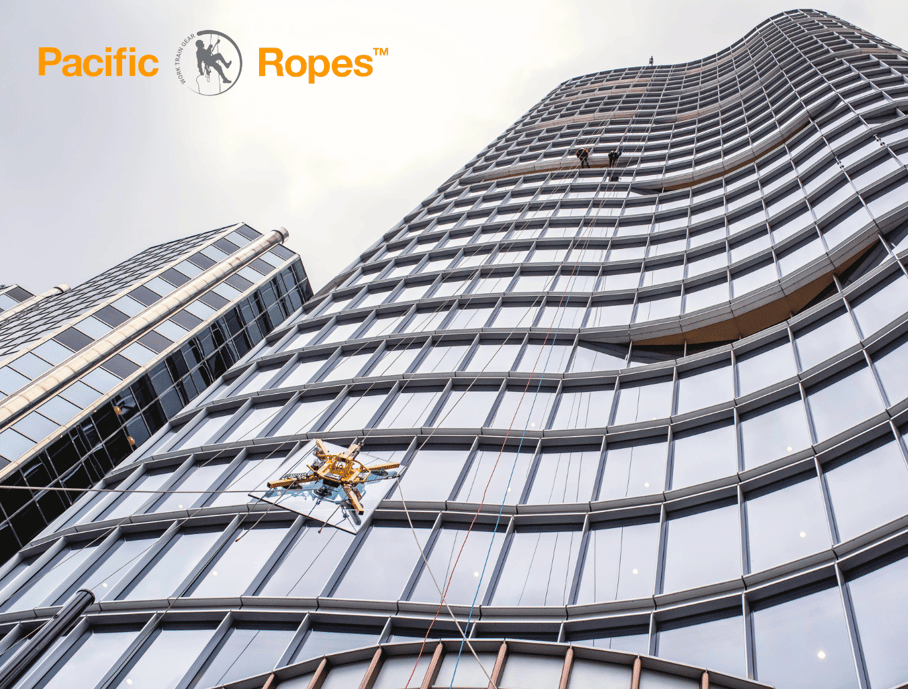 The Solution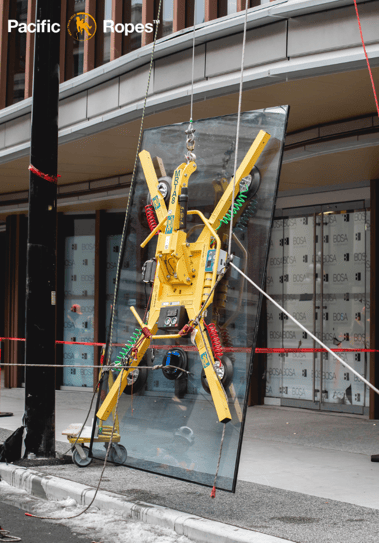 Our team successfully delivered a tailored lifting solution in conjunction with a proficient rope access glazing team for the exterior glazing replacement. The project presented a notable challenge due to the diverse elevation requirements for window installations, spanning from 60 to 400 feet. To address this, Pacific Ropes streamlined what could have been an overcomplicated setup and provided significant risk reduction when comparing alternative solutions. In addition, our solution mitigated significant potential downtime during the lifting process at different elevations.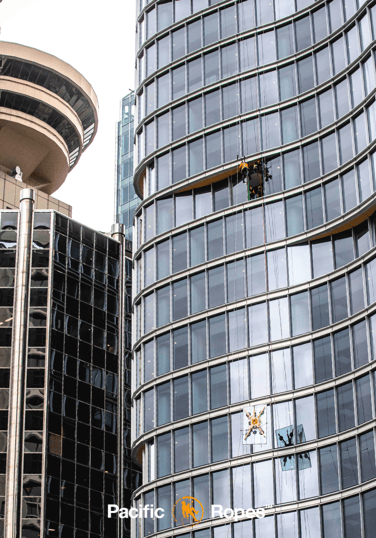 Each panel was lifted in place to a location 60'- 400' above ground. Technicians were both on rope and on the ground to ensure each asset was transported carefully to the work location and facilitated installation once it reached the location.

The Results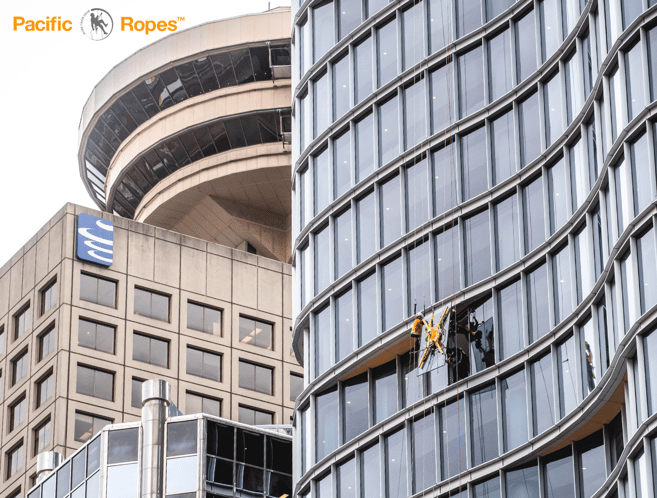 Multiple windows were replaced and/or installed on consecutive days and on schedule with the client's projected timeline. This job was highly efficient and particularly successfully due to the ability to get assets to each location without taking down bulky access equipment and setting it up again.
In addition to efficient installation, the traffic management and coordination at street level was significantly reduced.
Portable cranes, scaffolding and/or swing stages would have added to the overall schedule and budget.
Interested in learning more about our rope access services? We understand that there are limitations and challenges for every project. Don't hesitate to contact us to see if rope access is a method that will work for your project's efficiency, cost reduction, timeline, and success.