The Problem

A hydroelectric dam located in a remote area of BC, required rail repairs as part of regular maintenance in order to extend the service life of the intake gate by 10 years. The shafts are approximately 200' of vertical, where 100' is below the surface of the reservoir. Scaffolding was not an option, and using a man basket would require large equipment like a crane to utilize.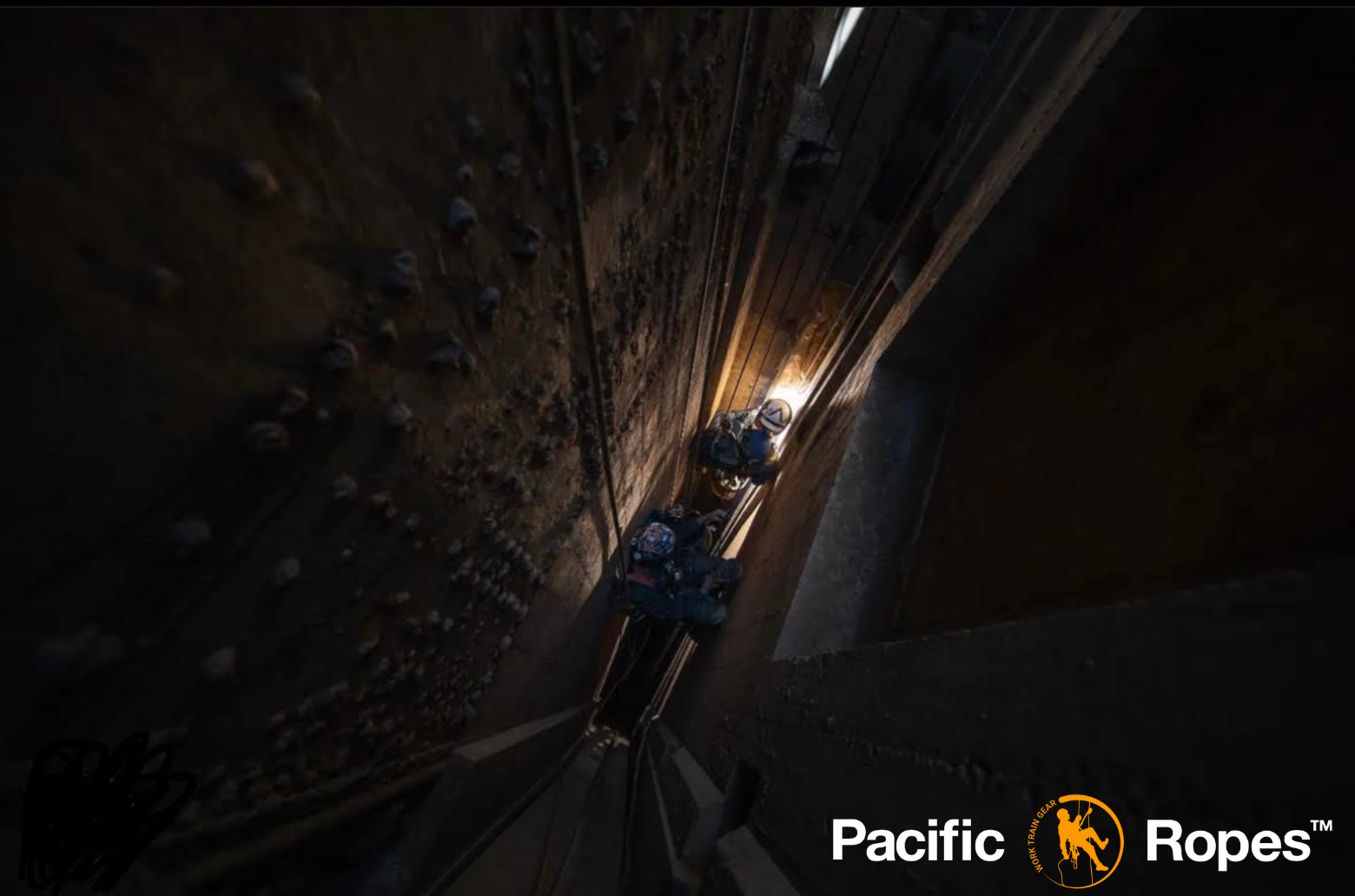 The Solution

The Pacific Ropes welding team and CWB Weld engineers developed a specialized CSA approved weld procedure involving unconventional alloys and out of the ordinary techniques critical to the success of the project.
Pacific Ropes team members were able to access and complete work scope by utilizing complex rigging and haul systems, in order for equipment and tools to be hauled and lowered into the shaft. Welding was performed safely by utilizing FR (fire resistant) ropes and specific access welding methods to keep the gear and techs safe from welding and flames during post heat.
In addition, we provided industrial guiding, facilitated NDT inspections with direct eyes on the project for engineers involved instead of inspectors examining photos taken by team members.
Our rope access service eliminates the need for a third party access system setup in a very challenging work location, as our crews are able to self perform high angle rescue in the event that a worker is incapacitated.


The Results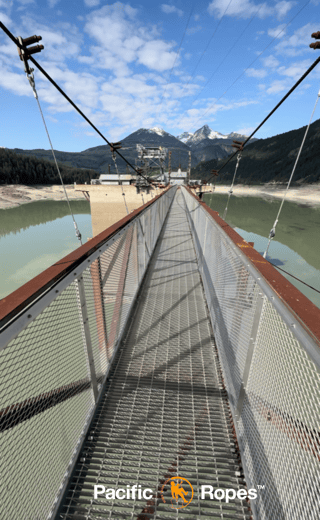 Due to the extreme remote location, this project could have easily been double the cost alone to transport materials, gate components, and man basket if not using rope access.
With a 300' long suspension bridge to access the intake tower, accessibility to the work location was challenging. Rope access saved on costs of transport, as well as redundant set time, and additional workers. Our rope access crew completed the job in less time and cost than any proposed alternative.
Interested in learning more about our rope access services? We understand that there are limitations and challenges for every project. Don't hesitate to contact us to see if rope access is a method that will work for your project's efficiency, cost reduction, timeline, and success.