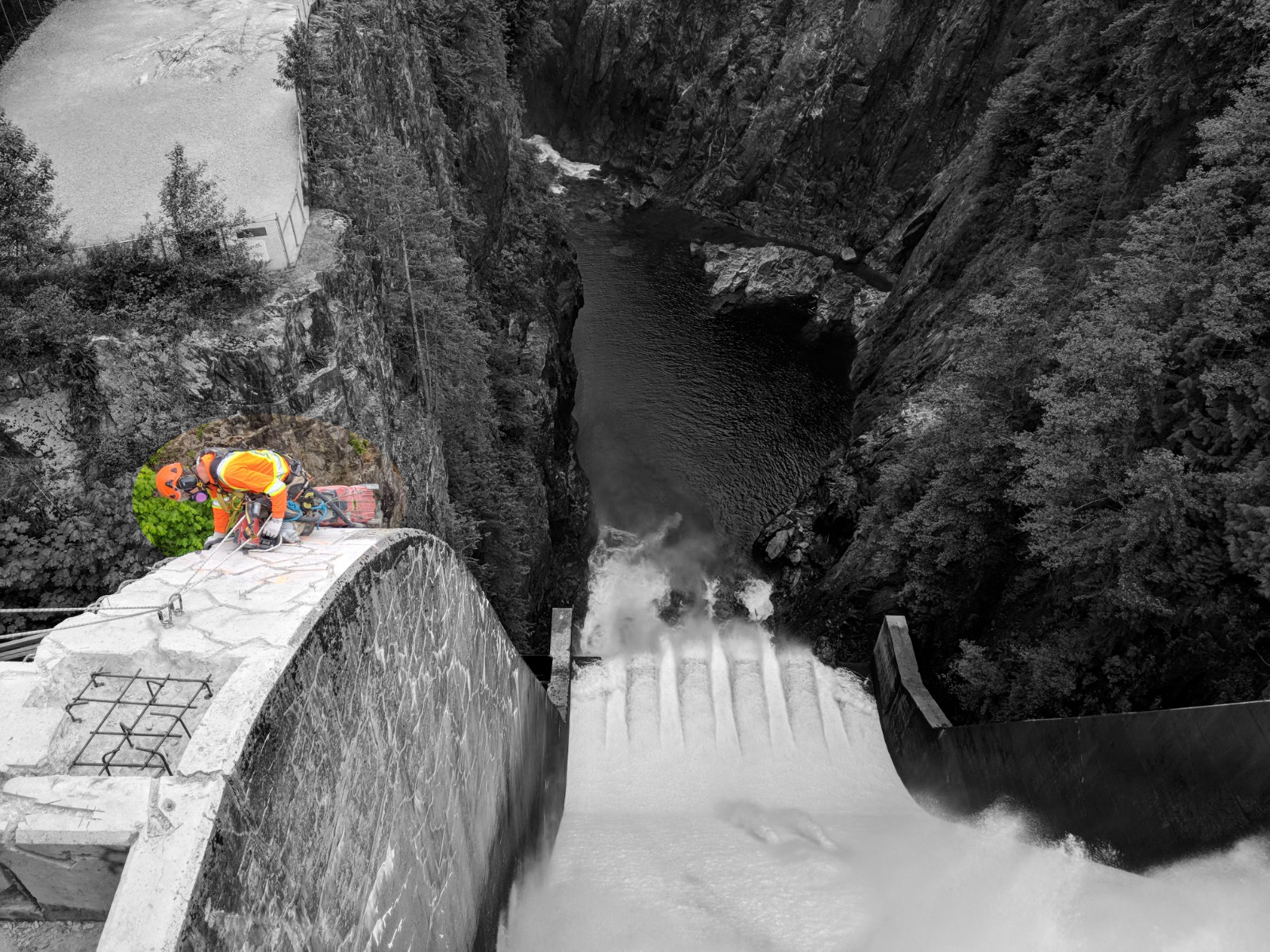 The PROBLEM

The main problem on this project was the access into and on top of the spillway training walls for concrete repair work. Scaffolding was not only an expensive option but a cumbersome one, especially during a heavy rain event. The client, inexperienced with rope access, needed to determine the most effective solution for access and work.

The SOLUTION

Collaborating with the client, it was decided that it would be better to do half of the work via a crane & man basket and half with rope access. The first option is extremely expensive and restrictive as you can only have two people working in a
small area at once. With rope access, we were able to have anywhere between 1-8 (these numbers could be greater if more tools were accessible) technicians all working at any one time.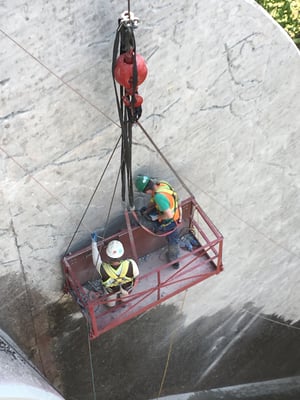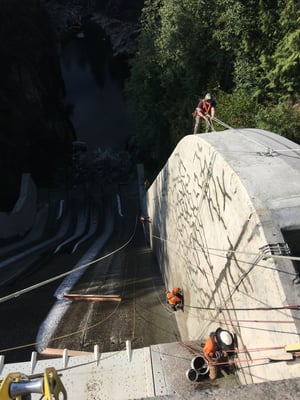 Left Photo: This photo demonstrates how the man basket can limit a worker's productivity as they are confined to a smaller work area and would require time in the day to move the basket around.
Right Photo: This photo demonstrates the larger work area for rope access technicians. Workers have the ability to transfer from rope to rope with ease and efficiency to expand their work area quickly.

The RESULTS

After a few shifts, it was clear that the rope access team was more efficient due to their access. They were able to move along the work area quicker than the man basket team. And, had more flexibility. We managed to get the entire project completed on time even with work flow stoppage due to weather and other contractors. The client saw the true value in the production increase using rope access, and decided to use rope access at the preferred access method to complete additional work.


WHAT NEXT?
Do you have a project that could have potential for rope access? Unsure how rope access is actually implemented? Need more concrete numbers to compare? Fill in the form below to get started on how you can use rope access on your next project.