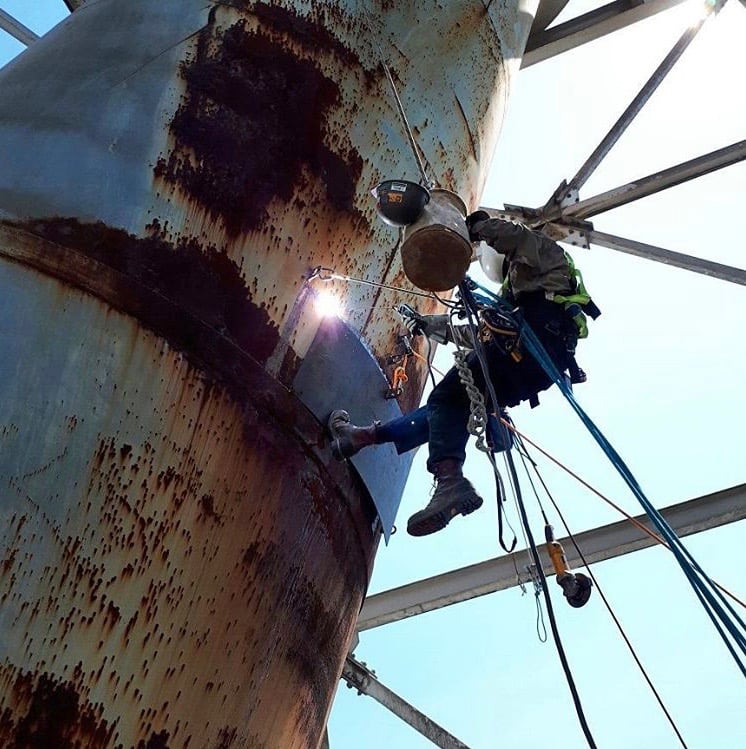 The Problem

Time! Time was limited on this project. The plant had a 2 week shutdown with very little leeway for time extensions. Our client initially planned on using scaffolding to get access to the inside of the stack to carry out the inspection and then come up with a solution to carry out
needed repairs. Other trades quoted that it would take more than 3 weeks to erect and dismantle the access required for this work scope, plus the time required to inspect the area then modify the access so that repairs could be done in the correct areas.

The Solution

Pacific Ropes designed a custom engineered anchor for on top of the stack, giving us access to the work areas inside. This would also allow two people to work simultaneously next to each other or on opposite sides of the stack. It also gave us the ability to have a hauling system inside the stack so any steel work could be lifted in and out.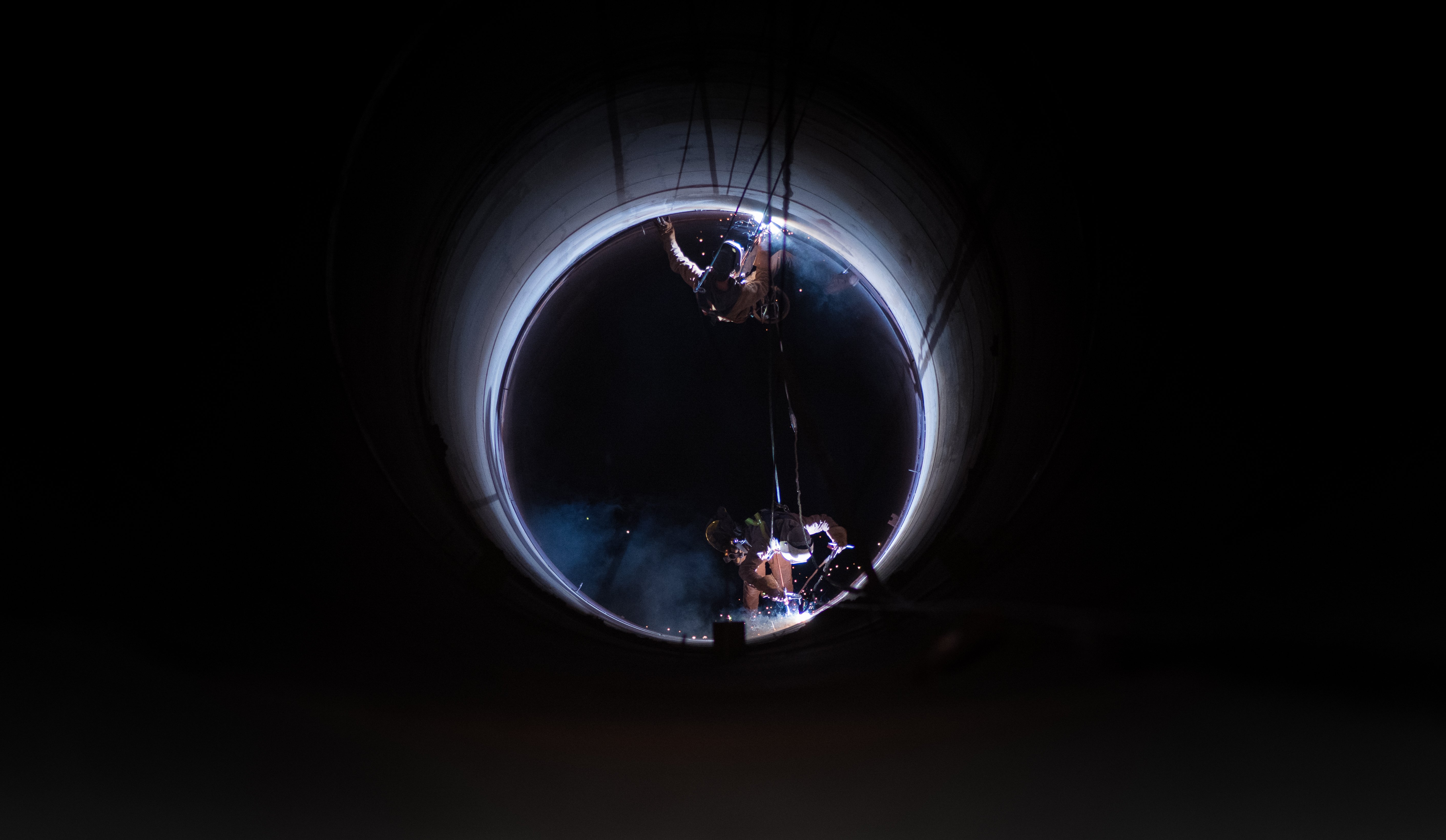 The Results

Despite the tight time schedule, we installed our access system and had the inspection completed in the very first shift. This gave us the remainder of the time to fix the problems that arose from the inspection, which included an entire new expansion joint. The expansion joint was then installed approximately 1/3rd of the way down a 400ft tall smoke stack. Work was carried out by our journeymen welders trained in IRATA rope access and confined space. With the success of this project, our client continues to use Pacific Ropes for all major access related projects.


Interested in learning more about our rope access services? Schedule an intro meeting with us to see how Rope Access can be incorporated into your solution!