The Problem

The client's primary objective, was to remove and replace exterior communication equipment to enhance their system's performance. In lieu of alternative access methods such as suspended platforms, we employed rope access techniques, which enabled us to efficiently and safely execute the project. Our services encompassed rigging, hoisting, equipment removal, and the subsequent installation of new components, ensuring a comprehensive and expert solution to the client's infrastructure upgrade needs.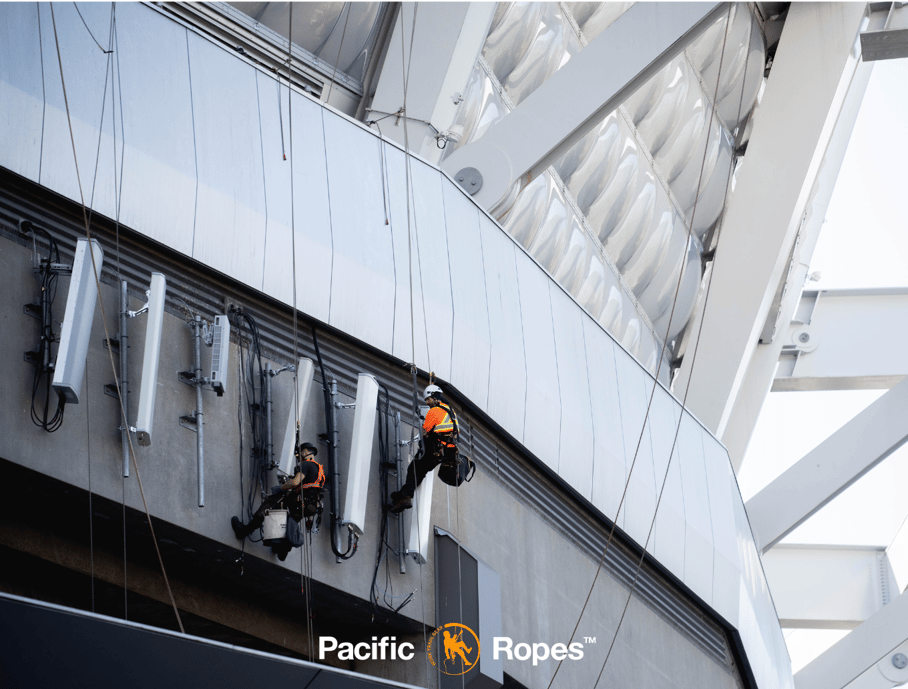 The Solution

Our Pacific Ropes team adopts a multidisciplinary approach, with members adept in various trades, including rigging, hoisting operations, rescue, and more. This comprehensive skill set allowed us to successfully accomplish the project's goals. For this specific undertaking, we mobilized a team comprising one supervisor and two skilled technicians, ensuring the necessary expertise and manpower for a smooth and efficient execution.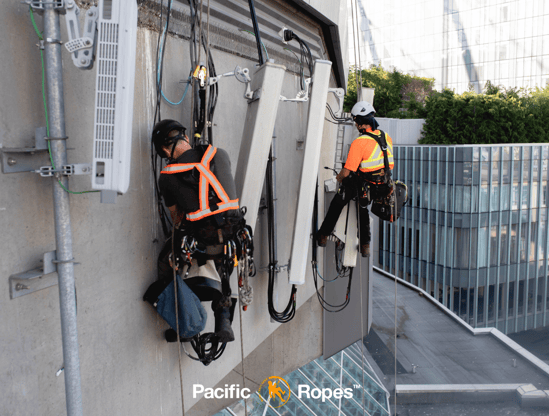 The Results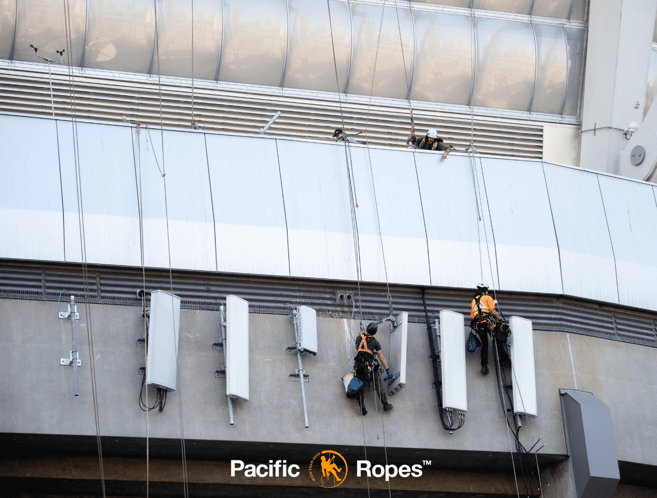 The implementation of rope access for this project resulted in several notable benefits. It led to substantial cost savings, approximately around 25% compared to the alternative of setting up multiple access points with suspended platforms.
Furthermore, it significantly reduced the project's duration, saving roughly 50% of the time that would have been required if bulky equipment and alternative access methods had been used.
In addition to the economic advantages, there were environmental benefits, such as the reduction of two large truckloads of equipment, contributing to a more sustainable approach by minimizing transportation-related emissions.