A level 3 rope access technician is required on all rope access jobs. But just because a technician is a certified L3 doesn't mean they are ready to be a supervisor. In fact, rushing employees into supervisory positions can be a grave mistake, possibly resulting in unsafe situations and even legal consequences.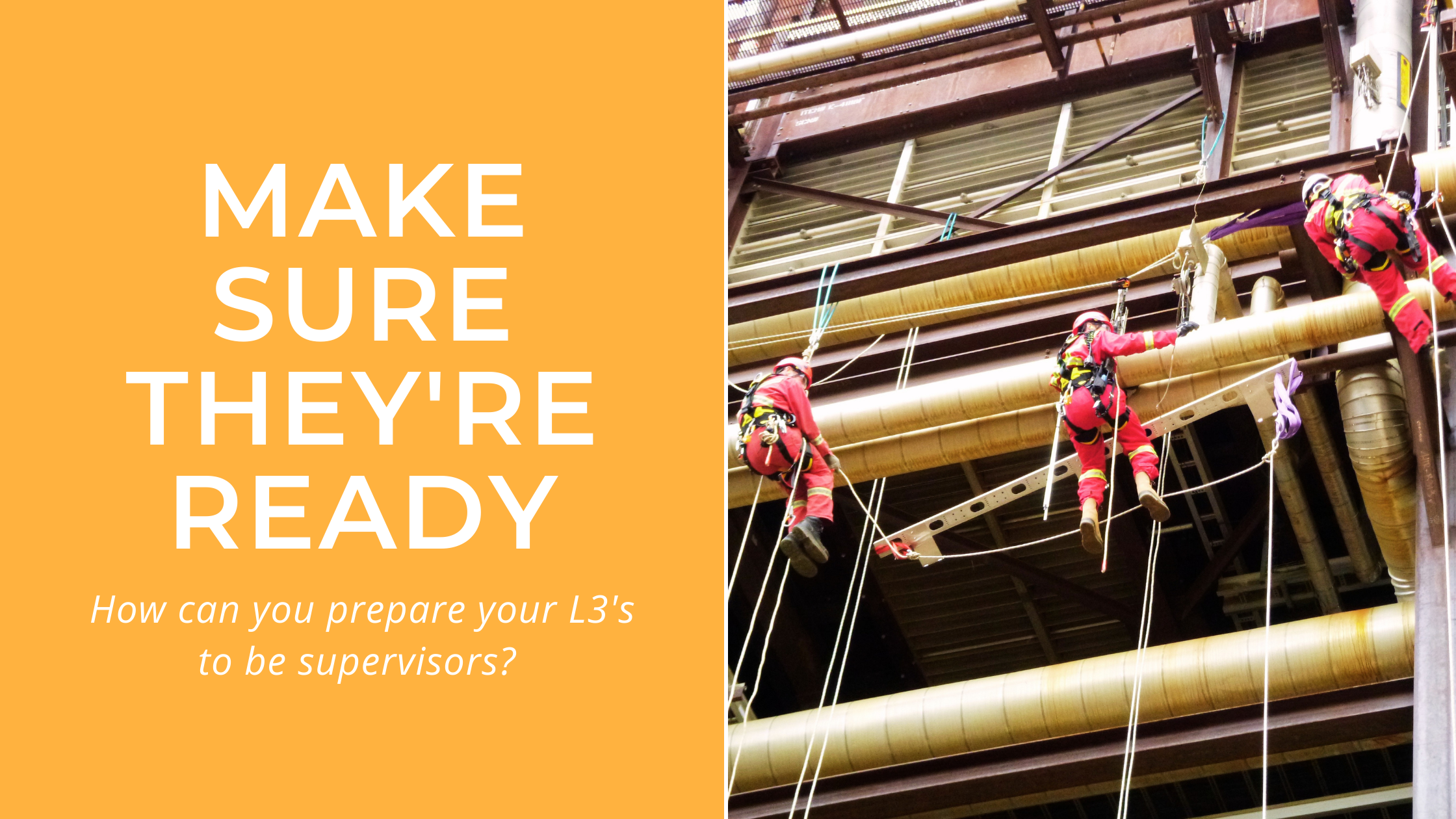 Supervisors have numerous responsibilities related to the safety of their crew including:
Being familiar with the OHS Program and able to comply with all of its regulations, laws and codes.
Working together with other supervisors to determine safe practices and accident prevention.
The ability to enforce all safety regulations and established work methods.
The ability to enforce disciplinary actions when necessary.
Facilitating crew meetings on safety and ensuring minutes from these meetings are documented. The meetings cover site safe work procedures, changes in legislation or procedures, training in the use of new materials or tools, and training in new methods.
Ensuring individual workers have a thorough understanding of the hazards of each job and of the relevant safe work procedures.
Conducting regular inspections to monitor conditions and practices for safety, and ensuring prompt corrective actions.
Ensuring that safety equipment and protective devices are in good condition and properly used.
As you can see, supervisors carry a heavy load of responsibilities. It is often a big shock to most L3 technicians when they realize they could be criminally charged if they are proven negligible.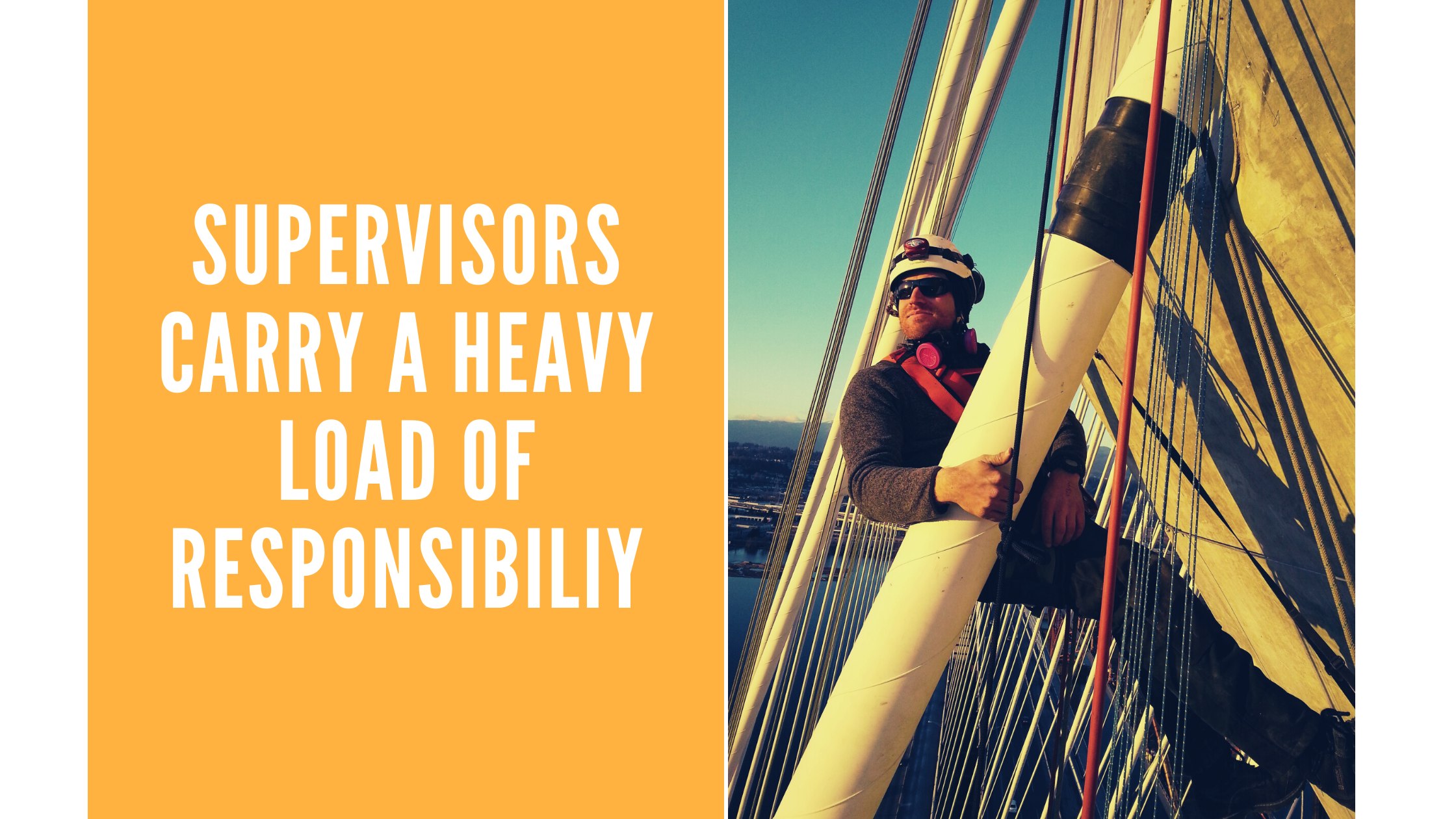 So, as an employer, how can you meet the rope access regulation requirement of having a L3 supervisor on site, while also ensuring these supervisors are qualified for the job?
We have some suggestions:
Get your rope access technicians to take the BCCSA Leadership for Safety Excellence course. This 2 day course covers all of the responsibilities of a supervisor.
Provide one-on-one mentoring for your technicians with direct managers. This may be time consuming, but learning from someone experienced in management is invaluable.
Provide a leadership workshop for L3 technicians. Pacific Ropes can run L3 supervisor workshops for your crew.
Be proactive in identifying L2 techs with leadership potential. Begin to expose them to leadership responsibilities.
Create an onboarding procedure for new L3's. At Pacific Ropes, the onboarding procedure includes training in all of the health and safety forms and paperwork they are responsible for. It explains why they are necessary.
Schedule newbie L3's with experienced L3 supervisors where possible. Any exposure to examples of great supervising will be beneficial.
Begin new L3's with simple job sites and smaller crews, so as to not overwhelm them.
Support new L3 supervisors by providing daily debriefings where they can ask questions and receive feedback.
Provide L3 supervisors with ample resources on delegation, conflict management, and communication skills.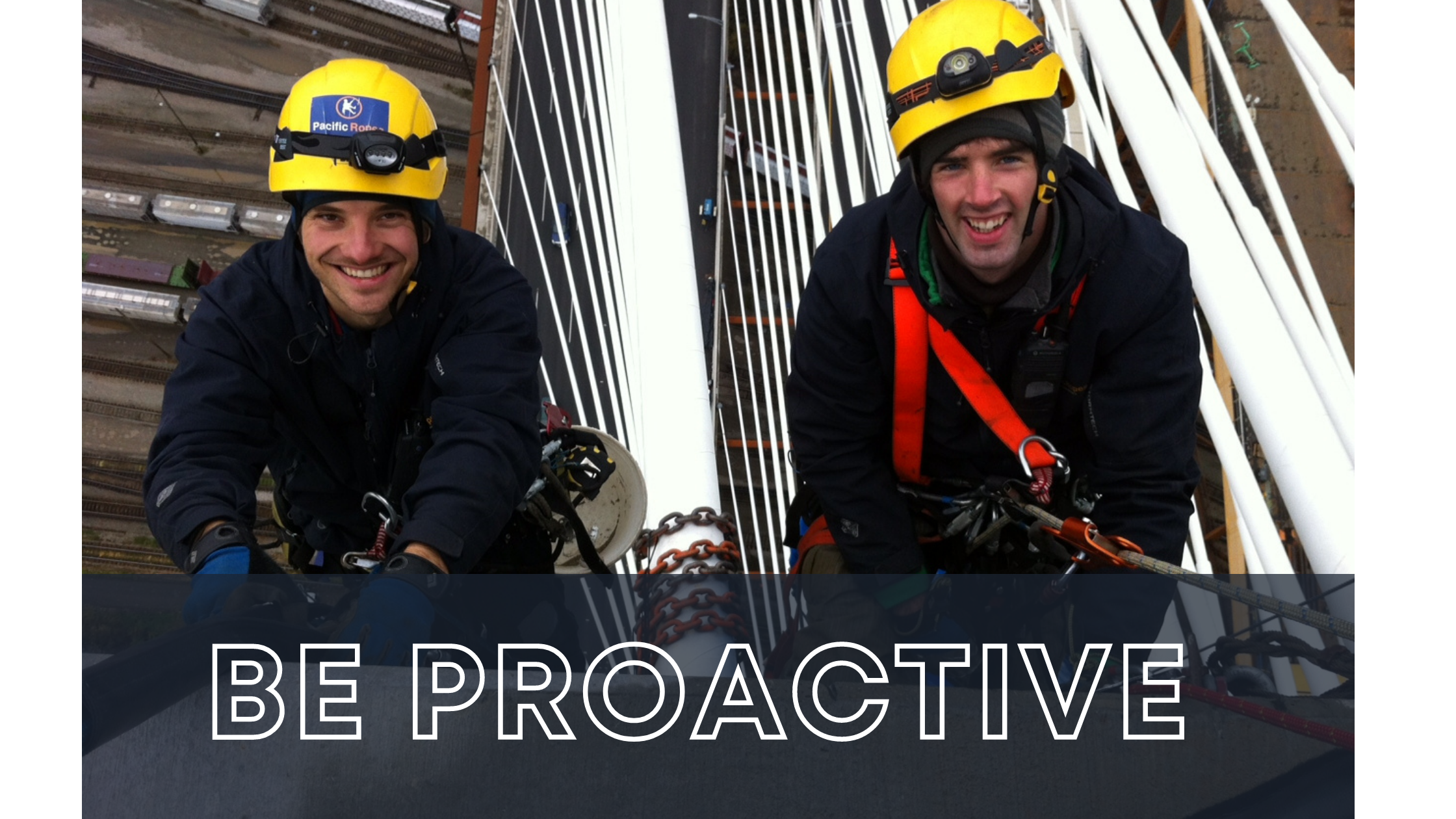 Please contact us to find out about our custom L3 training workshops.