New Logbook Registration Requirements
As you know, logbooks are an imperative part of your upgrading and recertification process. Your assessor/evaluator takes your experience seriously, and we want to ensure that you are prepared for your week of training so that you are successful.
This is why, we are now implementing new registration requirements for upgrading and recertification. You will need to submit the last few pages of your logbook when you register. Before you even hit the ropes, we want to ensure any missing info is rectified before coming to training.
Secondly, you need to bring your logbook on DAY 1 of any upgrade/recertification training week. Too many times students do not have their logbooks for the day of assessment/evaluation, and given 3-4 days of reminders, and then still ultimately the logbook being a no show on assessment day. Without your logbook, IRATA and SPRAT will not allow you to proceed with your assessment/evaluation.
We know that logbooks can be redundant, but treat your logbook like your car. Keep it maintained, cause you never know when someone important is going to hop inside (and make quick judgements about you!) Read more below on what aspects are important to keep front of mind when filling it out.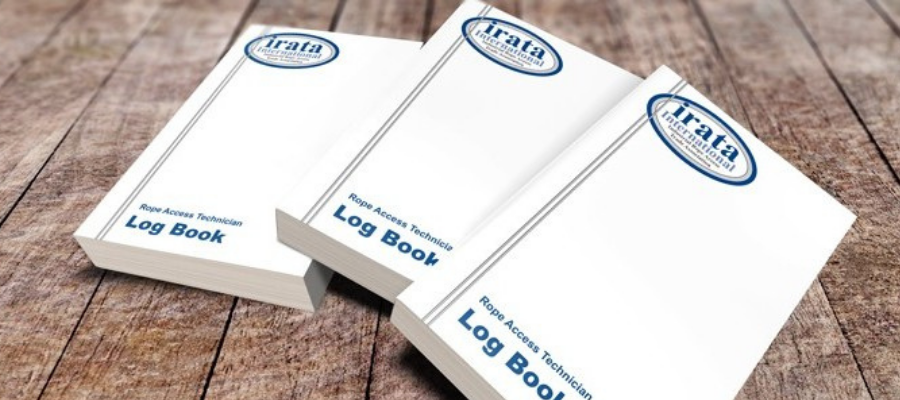 Log Books or as WorkSafe BC call them "Personal Logs"
All too often log books are not filled out in line with the guidance we're given from IRATA:Training Assessment and Certification Scheme (Section 4.13) or WorkSafeBC Part 34: Rope Access (Section 34.7).

One of the BEST kept secrets in rope access seems to be the Explanatory Notes in the very first page of everyone's IRATA log book as well an example of how to correctly fill it out, found on page 20 of it.

It's very important to keep your logbook up to date, to fill it out properly and to keep it at your worksite. Not only could your assessor stop your upgrading/re-certifying assessment before it's even begun, but a WorkSafeBC officer could fine you for not having a logbook that's up to date or not available at your worksite.

Here's how you should be filling out each section of your log book and some of the most common mistakes I come across as an instructor.

Date
No more than two week increments should be entered in each logged period. If a rope access job spans longer than two weeks you would need to enter the information into another logged period. If the scope of work, location or supervisor changes, then you should begin a new logged period also.

Details of The Task Being Undertaken
It's important to not only write about the task that you were doing whilst on ropes but the actual rope access techniques you were utilizing to complete the job. PPE inspection and the construction of risk assessments and method statements at a worksite also count as hours worked and should be included here.

Location
Writing the address of a location is all well and good but it doesn't give someone looking at your log book much useful information. You should also include the type of structure that it was, e.g. High Rise, Bridge, Dam, Offshore Platform. This will allow someone looking at your logbook to understand your level of experience working on different structure types.

Hours Worked
The hours that you enter in your log book should not be the same amount of hours you see on your pay stub. The hours that you spend carrying out rope access work should be the only hours that you enter.

Max Height Worked
Here you can enter the maximum height at which you were working. This can be entered in either feet or meters.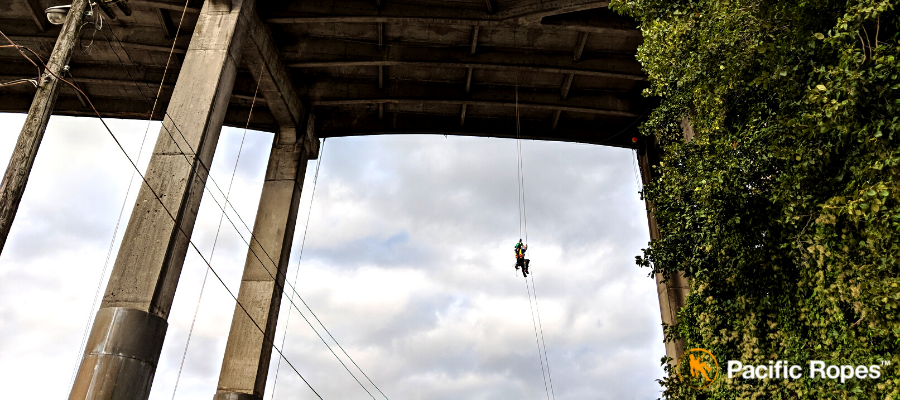 Supervisor Signature
Ideally your hours would be signed off by an IRATA 3 that was directly involved in the supervision of the rope access work. But they can also be signed off by a Director, Manager or Technical Authority.

Block signing someone's log book is not acceptable and each logged period should be accounted for individually.

The supervisors signature should also include their printed name, role within the company and contact information.

Technicians Details
Time after time I see log books that are missing the technicians verification signature, address and cell number on the 'Technicians Details' pages. Entering these simple details can save you a bunch of hassle when you come in for training/assessment or when that WorkSafe BC Officer comes knocking.
For more information on logbooks, click below
Subscribe to our monthly newsletter for training updates and reminders to keep yourself informed!