Rope Access is a form of using ropes and associated techniques and equipment, to gain access to a working location/position. There are circumstances in which a location may be difficult to access, whether environmental factors (such as above water), or Engineering Constraints (confined spaces, irregular structures), Time Constraints (requirements for quick access to eliminate assembly/disassembly of access equipment), and work at height (bridges, building exteriors).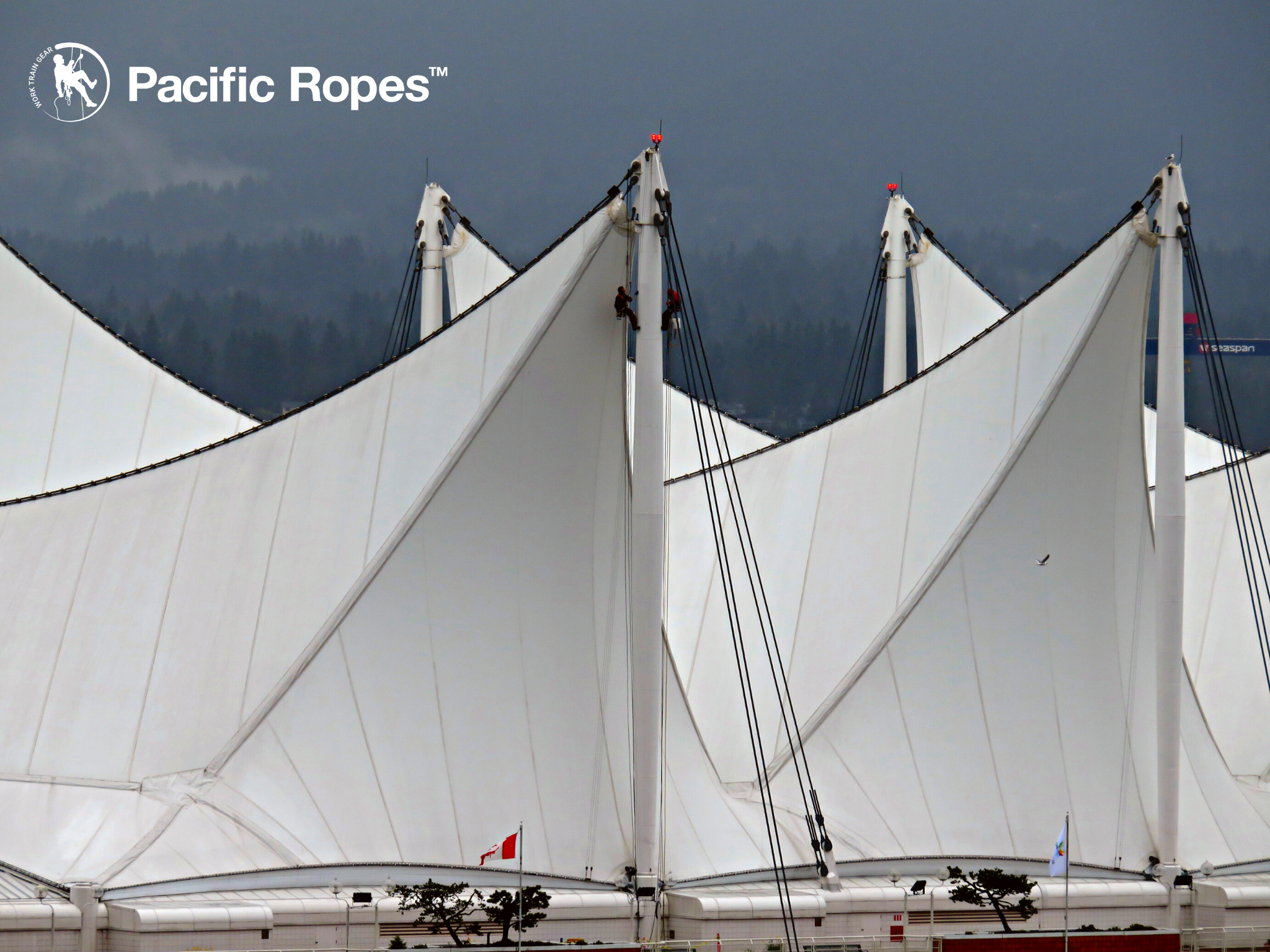 Why Choose Rope Access?
As a form of access and positional work, there are circumstances in which Rope Access may be the better option for your business and employees than other methods of access. It is safe, efficient, economical, environmentally friendly, and versatile.
Rope Access is Safe
This industry has a vigorous and intense process to ensure that all technicians are constantly assessing, aware, and attentive to details. Starting with the thorough training process, to logging hours at the technician level, and also having regulatory bodies such as IRATA and SPRAT to objectively assess and evaluate technicians, as well as having mandatory requirements for businesses to comply with safety measures, this industry is all about redundant safety. According to the most recent IRATA statistics, the injury rate for 'On Rope' working in isolation was only 61 per full time 100,000 workers. Of the incidents, the majority was caused by dropped objects, and of that there was one reported serious injury. In addition there were also zero fatalities in 2020.
In comparison to other industries, Rope Access has the highest standard of safety and one of the lowest rates of serious worksite injuries. For companies and business owners, security in the safety of your workforce is a priority.
Rope Access is Efficient and Economical
Rope Access can alleviate a lot of the complexities that comes with completion dates and project timelines. Due to the nature of how rope access works - with the technician equipped with tools and materials in their work position/location, there is less reliance on significant external factors and materials to complete or support the projects. This results in more time spent on the project, rather than assembling/dissembling supporting materials to gain access.
In other circumstances, because a Rope Access Technician requires a smaller footprint to work, other trades or work can also be completed simultaneously near or around the work location. This inevitably speeds up the timeline for projects, or allows for businesses to remain open during work hours instead of forced closures due to lack of access and/or unsafe conditions, resulting in lost revenue. Results from this Case Study demonstrates how Ropes Access reduced time and cost for our client.
A Smaller Environmental Footprint
Similarly to the reason what makes Rope Access more efficient, having less reliance on other materials means Rope Access does not rely nearly as much on the transportation of goods and materials to and from locations, which has an impact on the environment. Less trucks for delivery of support systems, assembling and disassembling them also means there are less emissions. In addition, remote locations are often in environmentally sensitive areas, and difficult to reach. A logistical challenge alone when considering more equipment, but also requiring less materials means less disturbance to the surrounding areas.
Versatility is Key
Think of Rope Access as a multi tool. Projects of all sizes will inevitably have challenges due to a variety of factors. Rope Access has the ability to filter out the noise, despite the scale of the challenge, to complete the job, or to support other trades in completing their tasks. Accessibility to work locations and finding innovative solutions is our objective. Collaboration with clients to find these solutions is where we thrive.
Rope Access In Action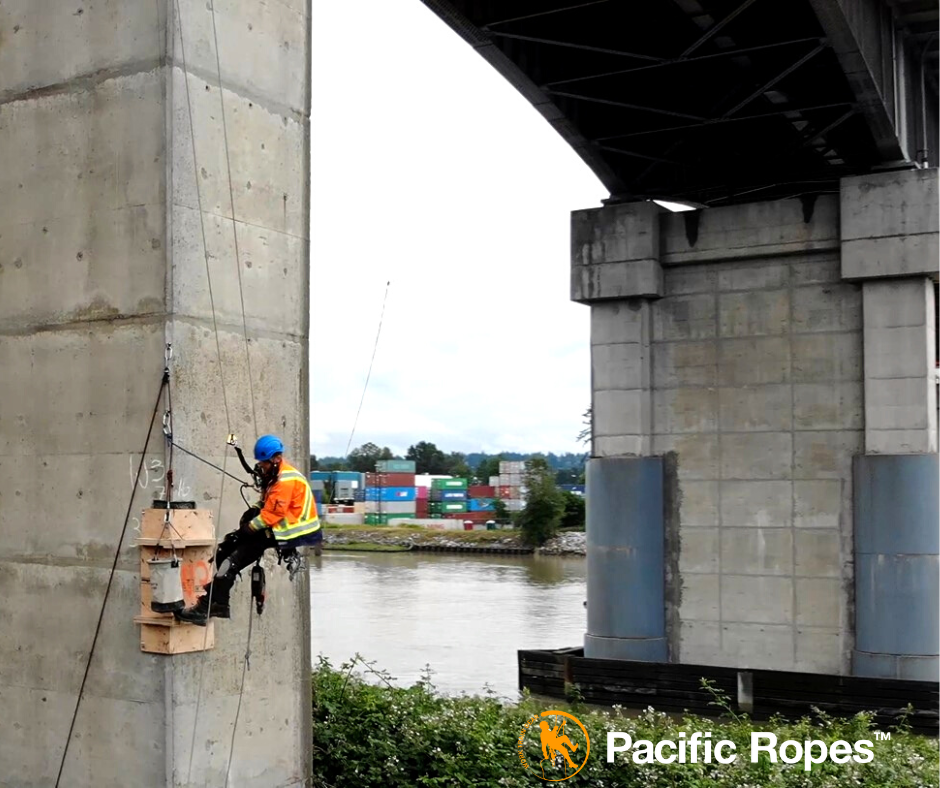 Commercial Work
Maintenance
Window cleaning
Painting
Glazing
Scaling
Sign installations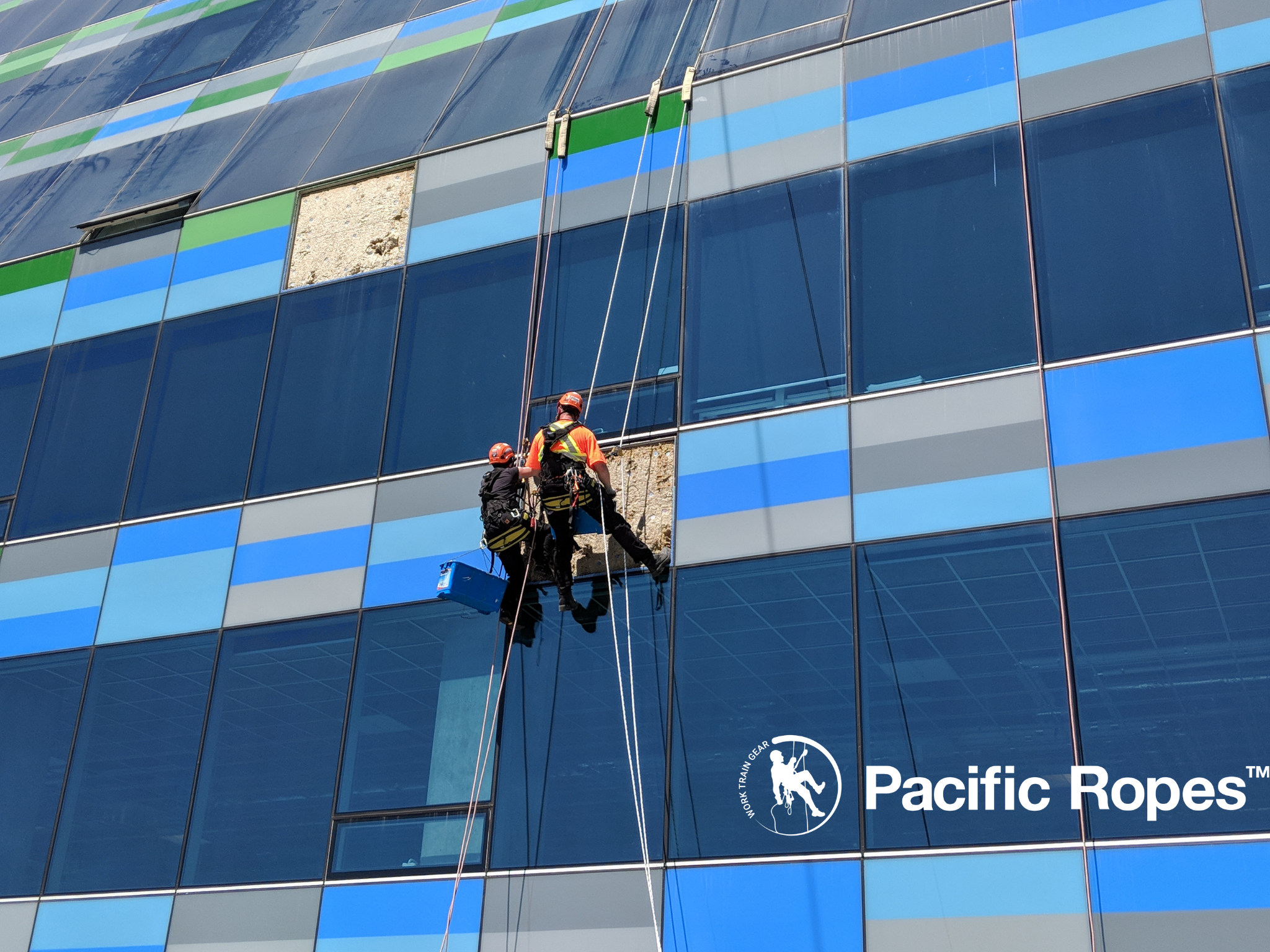 Industrial Work
Anchoring
Insulation
Repairs
Installations
Welding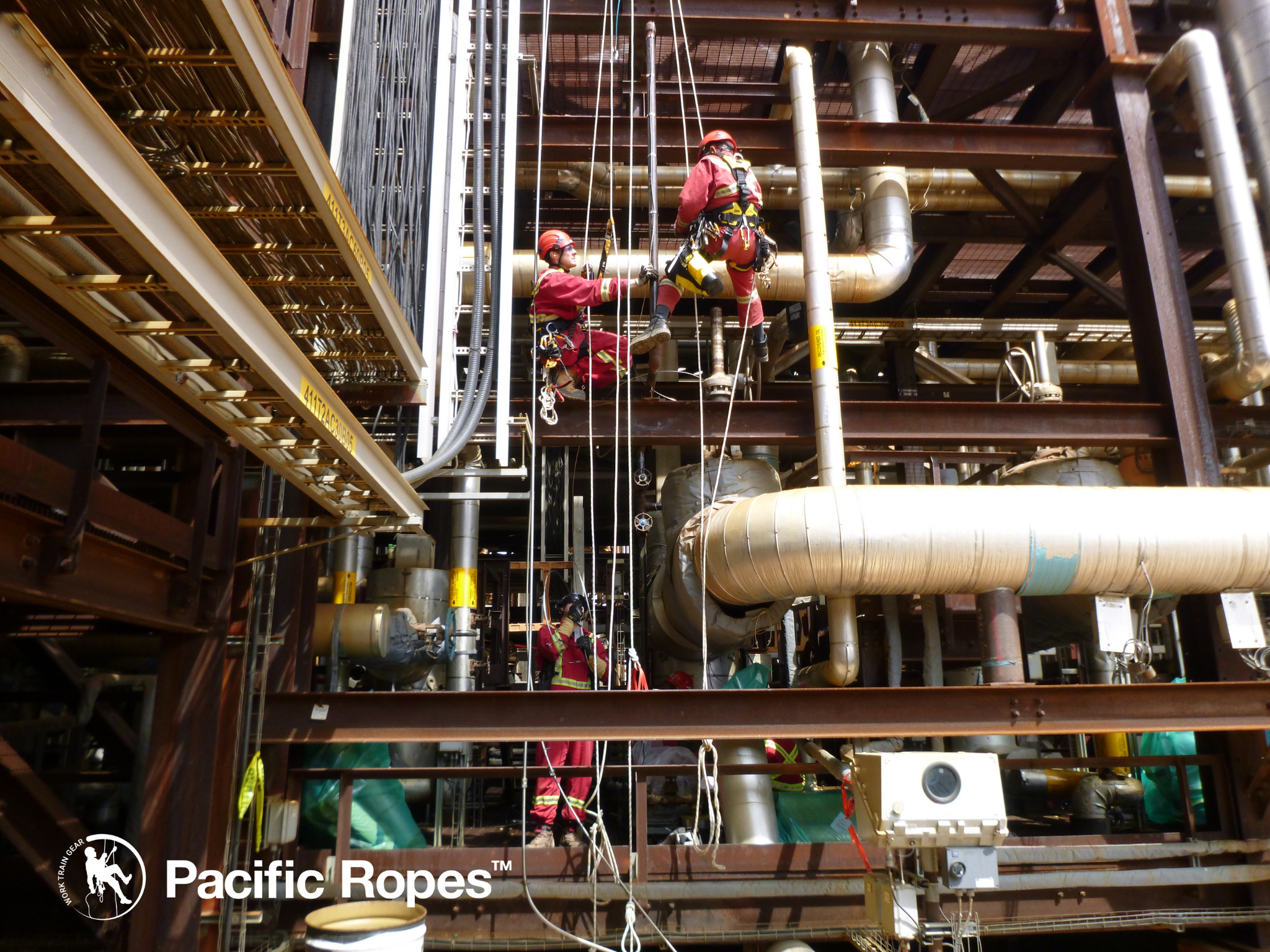 Work at Height
Rescue
Tower climbing
Film industry work
Find out more about Rope Access, and how we can collaborate to find solutions to your current or potential access challenges. Schedule a Discovery Call for any questions you have about how to incorporate Rope Access into your work scope!